Country Manager for UK at Eppi Jewelry
Are you an English native speaker living in Prague? And are you looking for challenges and attracted by a diverse workload? Keep reading!
We are Eppi, an omnichannel jewelry retailer that has been present in the Czech and Slovak markets for almost 10 years. Besides, we have been selling our jewelry in Germany since last year. We're proud to produce hand-made jewelry in our own goldsmith & jeweler's workshop. We specialize in custom-made jewelry and other original designs.
Our core values are quality and transparency, which we have enhanced by personal approach and high standard of customer service. We know that the company's success comes from within and our unique team is our greatest and most valuable asset.
What position do we offer?
We are looking for a flexible and enthusiastic colleague who will embark on an ambitious project with us and help us with the planned expansion to the United Kingdom. You will be the foundation of a new team and your position will evolve as our activities in the new market will develop.
What awaits you on the way?
In the first phase of the project, it will be essential to successfully launch a new website and to handle all administrative issues related to the establishment of a new branch.
In the next phase, the first marketing activities, communication with potential customers and processing of first orders will come.
If everything goes well, the first showroom in the UK will open.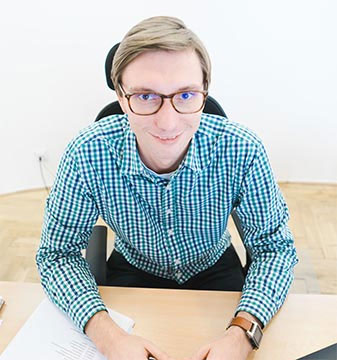 Don't worry, you won't be alone. We'll share our know-how and experience with you and teach you our procedures and strategies. At the beginning you will cooperate with Czech and Slovak colleagues mainly from the marketing and sales department. But we have big plans for the future. You will gradually build your team and take over the entire operation of the UK branch for which you will be responsible.
The office chair is waiting for you in the very center of Prague. We're interested in long-term and full-time cooperation. The starting day of the job is upon agreement.
What are the requirements?
Enthusiasm and positive approach are essential for us. Previous experience in a similar position is a big advantage for you, but it is not a condition. We are happy to hire a skilful and motivated person who can quickly orientate in a new environment and who is interested in learning and able to learn fast.
Surely you should not miss these skills and abilities:
Reliability and responsibility
Attention to detail
Organizational skills
Independence and flexibility
Analytical thinking
The following is a must:
A great advantage for you will be first-hand experience with and knowledge of the market, cultural facts and laws of the UK. Knowledge of the Czech language is not required but can be an advantage for internal communication.
What are the benefits of working for us?
Continuous supply of job challenges and opportunities for growth
Emphasis on personal development and growth
Friendly team with a great boss in the lead
Fair salary
Team lunches or refreshments in the office
How to apply?
If you are interested in our offer and believe that you are the right fit for us, send us your CV to jobs@eppi.cz with the
subject "Country Manager for UK" and attach answers to the following questions. Don't worry about your answers being too long :)
Why would you like to work with us?
What would you enjoy the most about this work?
Describe your absolutely best skill or ability for this position.
Do you already have previous experience that could help you perform this role? Tell us more about it!
Selected candidates will be invited to the second round for a personal interview :)
Potřebuješ poradit nebo ses nenašel v nabídce?
Nevadí! Talentovaní a cílevědomí lidé mají u nás místo vždy. Napiš nám, proč bys byl přínosem do našeho týmu, co bys uměl zlepšit na naší stránce a spolu se svým životopisem nám vše pošli na jobs@eppi.cz anebo se ozvi naší milé HR asistentce Míši: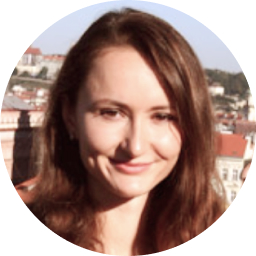 Michaela
HR & Executive Assistant